All About Wooden Shutters
4 min read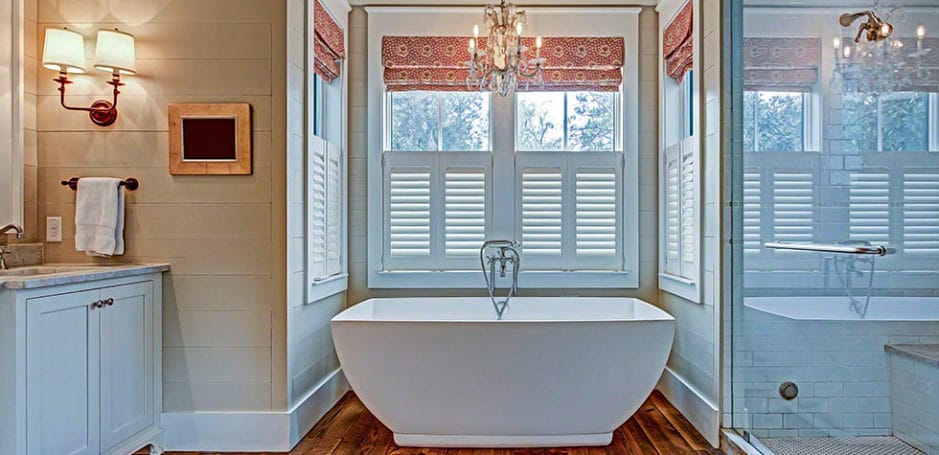 Wooden shutters are one of the best units that you should go for as a homeowner. If you have never bought the shutters before, here are a number of things you should know about them:
They are made from different types of wood
It's good you know that the wooden units are made from different types of woods. The most common ones are:
Basswood: Basswood is known for the making of carvings, broom handles, millwork, moldings, and other units, but it's also heavily used in the construction of shutters. Basswood shutters are loved by many people as they don't warp, have superior gluing and finishing properties, lightweight, low in resin and tannin, and have a uniform grain that gives the shutters a beautiful stain finish.
Oak: Oak is known to be tough thus tends to last for a long time. The unfortunate thing is that it's heavy thus adds a lot of weight to the window jambs and screws. To install it you need to pre-drill it which complicates the installation process. When you install the shutters, you should ensure that they don't get into contact with water as they warp easily.
Poplar: Poplar shutters mil and paint very well. The material isn't as heavy as oak thus you don't have to worry about it putting a lot of weight on your windows. While these indoor shutters are great, the mineral streaks and green color makes the shutters unsuitable for staining.
Cedar: Cedar shutters are tough and durable. In fact, many people use them as exterior shutters. The units also mill and finish nicely which gives them an elegant look.
How to take care of your window shutters
For the wooden units to last for a long time, you need to take good care of them. One of the things you should do is to reduce the exposure of the shutters to sunlight. To protect them, you should avoid painting them a dark color.
This is because the dark color makes the shutters absorb a lot of heat which makes them expand and crack.
Another enemy of the interior shutters is water. To protect them from the water you should avoid installing the shutters in the wet areas of the house such as the bathroom, kitchen, and others. When the shutters get into contact with the water, you should wipe the water away as soon as possible.
Understanding Your Window Shutters Options
Different homeowners install window shutters for various reasons. There are those that are simply looking to improve the look of their homes. There are others that are looking to increase the privacy of their homes.
Regardless of the reasons you are looking to install the units, you should always go for the best that you can afford. To help you out, here are some of the shutter options that you should choose from:
Wooden shutters
They are the most popular units on the market. They are loved by many homeowners as they are beautiful to look at and last for a long time when you take good care of them.
When buying the wooden shutters, you should go for high-quality units made from hardwood. Avoid units made from softwood as they won't last for a long time.
This will be an added expense for you as you will have to go to the stores now and then. To increase the lifespan of the units, you should take good care of the units. This calls for you to clean them regularly. You also should avoid installing them in the wet areas of the house such as the bathroom and kitchen.
Fiberglass shutters
Fiberglass units are known for their reliability. Unfortunately, they are expensive thus out of reach for many people. In addition to being reliable, they are also stronger and more secure. Before making the purchase, you should confirm that they are made from rot-resistant materials that suit all weather conditions.
You should note that the shutters won't simply add to the look of your house, they also will protect you from storms and hurricanes.
Composite shutters
They are made from molds that provide you with the different types of shutters such as batten, louvered, and board. The unique design of these units is the Bahamas style that is usually hinged from the top so that you can open and close them like the old fashioned shutters.
The cool thing with these units is that they are cheap and water resistant. Due to this, you can install them in the wet areas of the house without worrying about them getting damaged. Their main flaw is that they aren't beautiful thus they don't greatly improve the look of your home.
Conclusion
These are some of the shutters materials options that you have. To get the most from the units, ensure that a professional contractor installs them.