10 tips to remodel your home
5 min read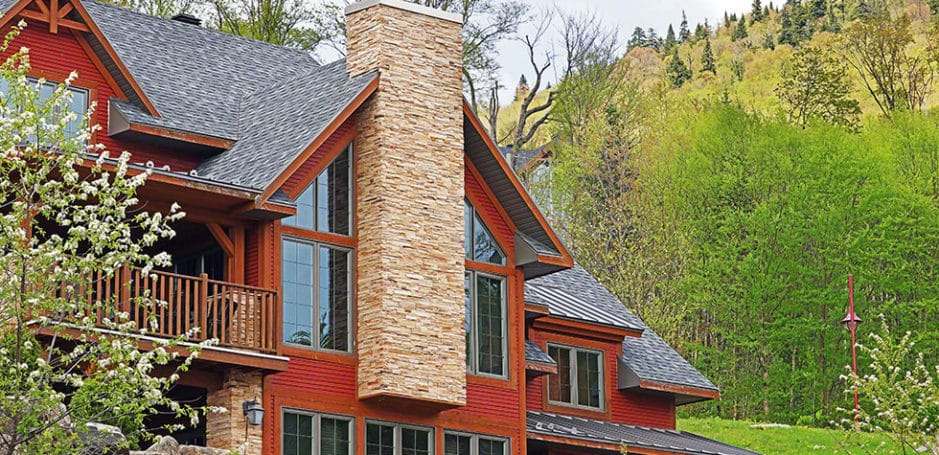 When it comes to home remodeling, even the slightest change can bring about a drastic transformation. Your space should reflect your personality, style, and comfort. You can always get help from condo remodel companies as well.
Top ideas for home remodeling
In this article, we bring you ten inspiring home remodeling ideas that will breathe new life into your space.
1. Create a Sun-Filled Breakfast Nook
Imagine enjoying your morning coffee as sunlight pours in from a window, illuminating your dedicated breakfast nook. You could accentuate the space with throw cushions in bright colors and patterns that suit your overall decor. To make the space even more inviting, consider incorporating built-in storage beneath the seating to stash away your favorite books or magazines for a quick read over breakfast.
This idea works exceptionally well if you have a corner in your kitchen that is currently underutilized. Install a cozy bench, a small table, and some warm lighting to make your mornings special. If you have a window that allows sunlight to pour in, that's an added bonus! It's an incredible way to start your day on a positive note.
2. Revive the Classic Fireplace
Fireplaces have always held a magical appeal. They're not just functional elements providing warmth; they're also artistic statement pieces that give character to a room. Revamping an old fireplace or installing a new one can be an excellent addition to your living room. Whether you prefer modern, minimalist designs or elaborate, vintage styles, fireplaces add a cozy vibe to your home.
A stylish fireplace can act as a focal point for your living room. You could opt for an electric fireplace with a realistic LED flame effect if you're looking for a low-maintenance, eco friendly option. Don't forget to accessorize your mantelpiece; family photos, artworks, or curated collectibles can enhance the charm of this cozy corner.
3. Convert Attic into a Cozy Loft
If you have an attic that's mostly collecting dust and cobwebs, why not transform it into a cozy loft? A loft conversion is an innovative way to add extra living space to your home. It's like discovering a new room you never knew you had!
A loft can serve as a private hideaway, offering tranquility away from the hustle and bustle of the main living areas. When remodeling your attic into a loft, think about incorporating large windows or skylights for ample natural light, enhancing the sense of spaciousness. You can also install built-in shelves or cabinets for storage without compromising on the overall aesthetic.
Generally, home addition companies McLean can help you built additional structures in your house, which you can then use for different purposes.
4. Design a Luxurious Bathroom
There's a reason why we often refer to our bathrooms as a personal sanctuary. After all, it also deserves attention like all other rooms in the house. Invest in high-quality fixtures and create a spa-like atmosphere with soothing lighting and warm colors. Don't forget to add a touch of greenery! A few well-placed plants can work wonders in brightening up the space and purifying the air.
In your bathroom, consider installing a rainfall showerhead for a rejuvenating shower experience or a deep-soaking tub for spa-like relaxation. Heated floors can also be a great addition, providing comfort during colder months. As for the color scheme, it is always better to choose soothing tones.
5. Create an Outdoor Living Space
Imagine stepping outside your home into a space that is equally welcoming and functional. Adding an entryway rug, soft lighting, and a collection of potted plants can create a serene ambiance.
Outdoor spaces are often overlooked in home remodeling projects, but they offer tremendous potential. If you have a patio, consider transforming it into an outdoor living space. It could be anything from a sophisticated dining area to a relaxed lounging spot. Add some cozy furniture, an outdoor fireplace, or a BBQ station. It's like having an additional room without any walls.
6. Open Floor Plan for a Spacious Feel
They not only make your home appear larger but also encourage interaction and connection among family members. Removing unnecessary walls and creating a seamless transition from one area to another can drastically transform your space.
Open floor plans can be made more distinct by using different materials or color schemes to define separate zones during home renovations. For instance, wooden flooring in the living area could transition into tiled flooring in the kitchen, marking a clear distinction while maintaining the open flow.
7. Transform the Basement
Just like the attic, basements are often neglected. It can become your personal gym, a game room, or a theater – the possibilities are endless. A well-designed basement can serve as a multifunctional space catering to your interests and unique needs in the house.
8. Bring in Natural Elements
Incorporating natural elements is one of the best ways to bring warmth and character to your home. Be it stone walls, wooden beams, or bamboo flooring, these materials add texture and depth to your space. Moreover, they're sustainable and have a timeless appeal.
9. A Grand Entrance to Impress
First impressions are the most important. You must have heard this phrase before. Now hat is the first thing that visitors see in your house? Yes, it's your front door. Why not make it impressive? Experiment with bold colors, ornate designs, or even unique materials. Coupled with some stunning outdoor lighting and landscaping, a grand entrance can indeed set the tone for the rest of your home.
10. Customized Storage Solutions
Last but certainly not least, consider integrating customized storage solutions into your home remodel. Built-in shelves, closets, and cabinets are not only functional but can also add a dash of style and sophistication. Custom storage solutions can help you declutter and organize, giving your home a fresh, tidy look.
Conclusion
Home remodeling is an exhilarating adventure that allows you to transform your space entirely and add a personal touch to it. It is all about developing a unique environment that looks good but feels good too. Each alteration, each addition, and each transformation should ultimately serve to make your home more comfortable, functional, and reflective of you. So, let your imagination run wild, and don't be afraid to make bold choices. In the end, no place in the world is like your house.
Whether you're planning a major remodel or if you only want to change your home slightly, these ideas are bound to inspire you. And always remember, the goal is to create a home that tells your unique story and brings you joy every single day. So, rout to your nearest commercial remodeling DC companies that specialize in modern remodeling projects today!