Popular Types of Kitchen Countertops
3 min read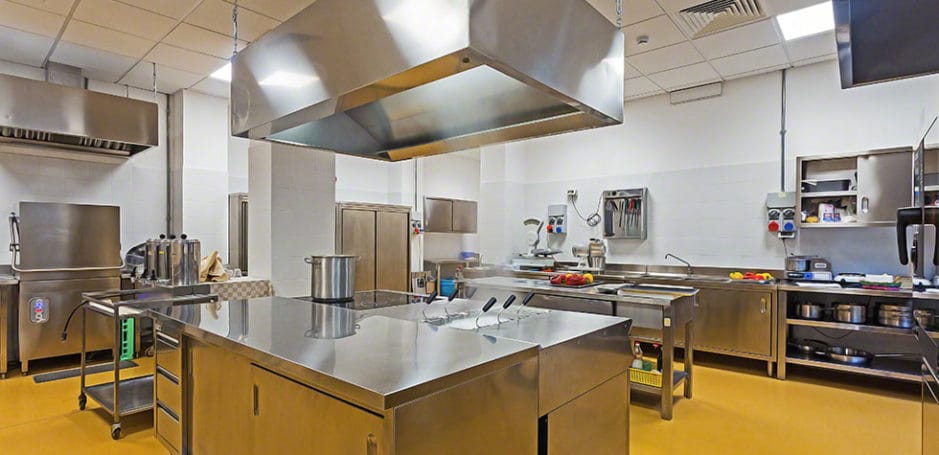 Kitchen countertops or islands are the most prominent feature of your kitchen. It can either make the kitchen area aesthetically pleasing or an unattractive space. In addition, it can also have an overall impact on kitchen activities. You can choose from a wide range of options like marble, granite countertops, and quartz.
6 Popular Kitchen Countertops Choices
The type of kitchen countertop you choose should be an informed and considered decision rather than a random one. Here are the nine most popular types with their pros and cons, suitable for different preferences. 
Granite
Granite is a type of natural stone available in a variety of colors. It ranges from vivid blues, diverse browns and whites to deep blacks and reds. Granite slabs are carved into wide slabs with fewer seams. When granite gets polished, it is coated with a sealer, which enables its stain-resistant nature. Although granite can last as long as 5–10 years, using a stone cleaner for daily cleaning is a recommended option rather than any aggressive cleanser. The finish look of a granite slab is mostly shiny, but a sharpened surface can make it look matte as well. Leather granite is another addition to give the kitchen a more rough and raw appearance. 
Marble
Marble is another natural stone, but it has a lower range of colors than granite. It is thin and softer in nature, which lessens the stain resistance. However, it is considered favorable for activities such as making pasta. Although one should be careful to avoid cutting the marble, as it may leave knife marks.
Solid Surfaces
Thick polyester, or a mix of both make up a solid surface countertop. It requires minimal maintenance and is available in a broad range of colors and patterns. They are not only stain or scratch resistant but also can be renewed and repaired easily; burns can be scraped and gouges filled. Furthermore, the joints in solid surfaces are invisible, making them suitable for wide areas and island tops. Sinks are also made of solid surfaces with diverse hues, giving an attractive contrast to the countertop. 
Plastic Laminate or Formica
Plastic laminate countertops are the most resilient in their nature, with a durability of many years in the harshest kitchen environments. On the surface, it is actually surprising since it is only made up of kraft paper soaked in resin. Although it comes in a diverse range of colors, patterns, and textures, only those with a matte or fine finish should be used for countertops. It is recommended not to use a textured laminate because an uneven surface will wear out immediately. 
Engineered Stone or Quartz Composite
Quartz composite is another kind of solid surface material that is worth mentioning. It is made up of 90 percent quartz and 10 percent acrylic or epoxy binder. Engineered stone is tougher and has significant depth, clarity, and brilliance, which solid surfaces lack. This is the key difference that makes engineered stone a better choice for kitchen. Corian Quartz, Formica Solid Surfacing, and Silesstone are different quartz composites that are now available on the market. 
Wooden Countertops
Wooden countertops serve as an excellent work surface. Studies have proven them to be safer for germs than the plastic ones. Wooden counters are commonly constructed of maple and blond hardwood. Although teak, cherry, birch, and oak are also commonly used. Furthermore, wooden countertops come in three different grains: edge grain, end grain, and road grain. 
Conclusion
Kitchen countertops are available in a variety of styles today, each with its own pros and cons. When choosing the style for your preference, factors like durability, maintenance, and design fitting your budget should be kept in mind. Also, don't forget to contact the best granite countertop installers Rockville.